Q-Control
Q-Control is your complete online portal to store and manage all your driver, truck and trailer information.
Get data from the roads straight to your computer allowing you to manage all your drivers in real time. Q-Control enables everything your driver records to come through to a centralised database.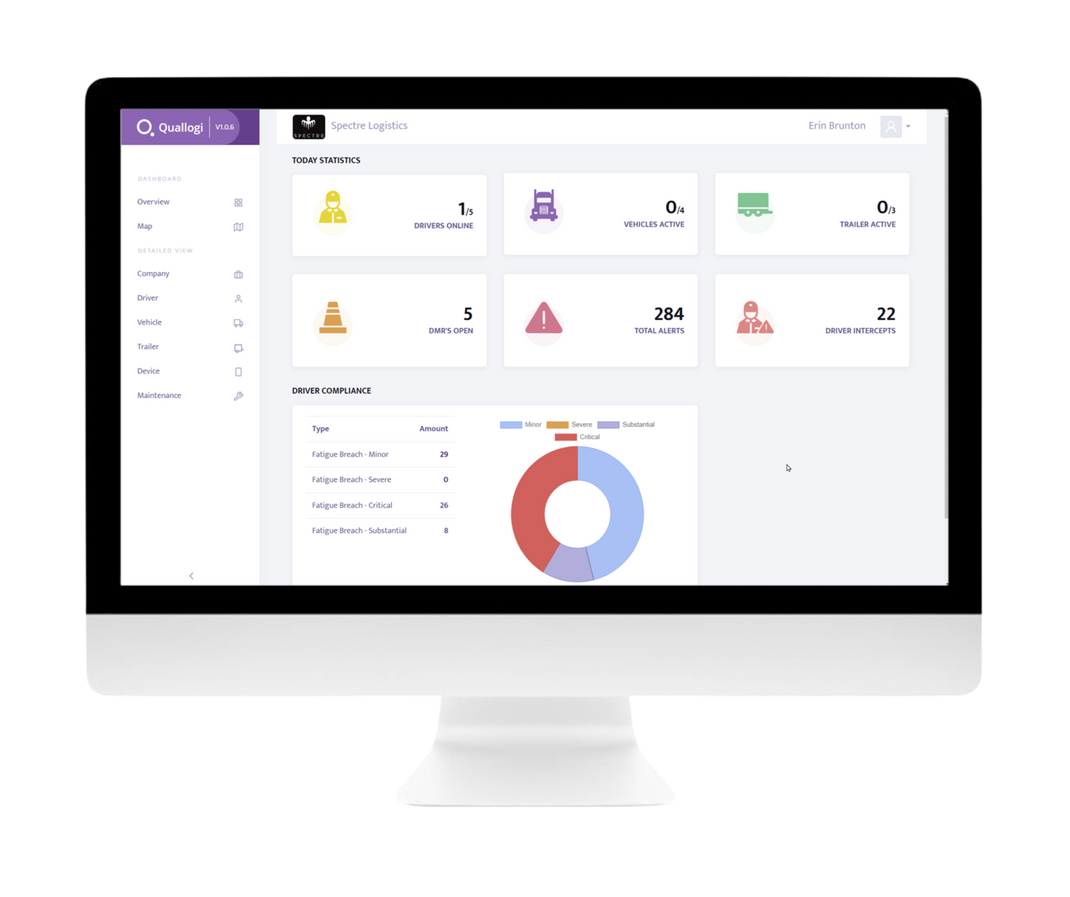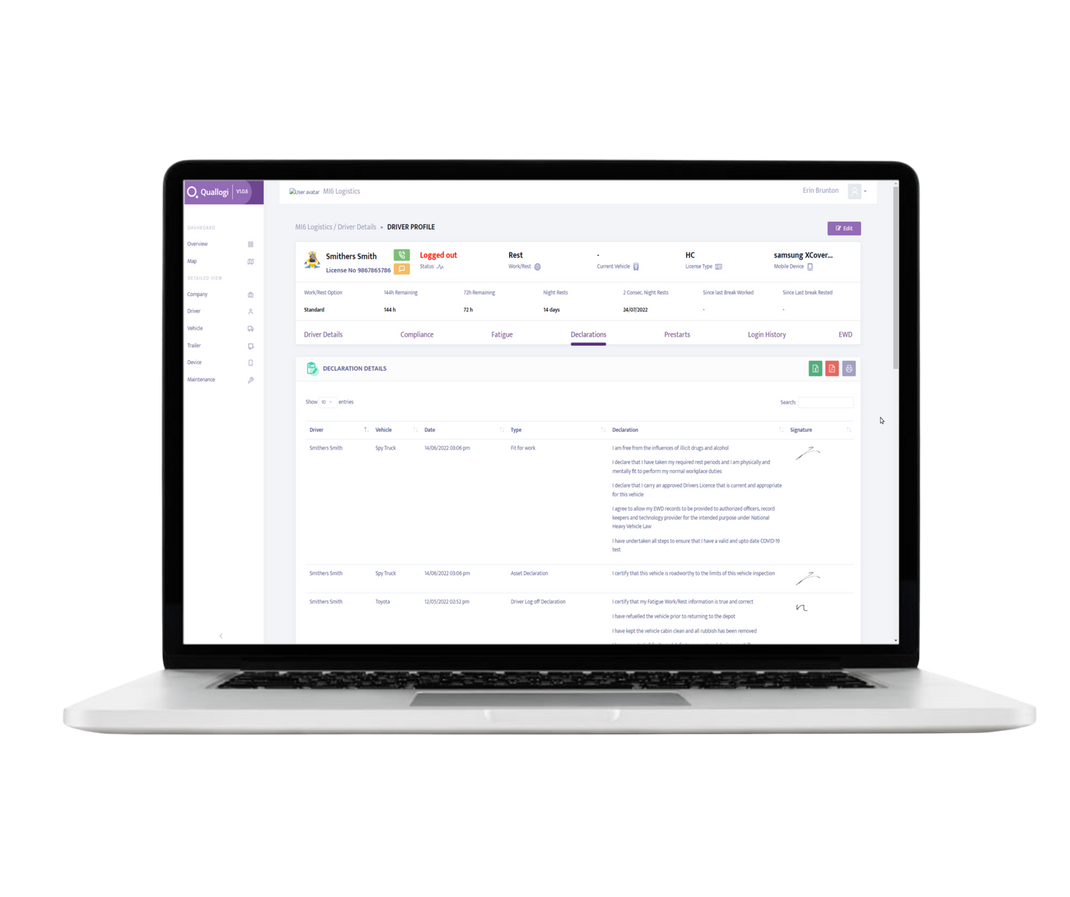 60-Day Free Trial
Q makes fleet management simple!
With real-time driver alerts, customised dashboards, and tailored reports in your pocket including:
Driver licencing
Custom driver declarations
Custom Prestarts
EWD fatigue and compliance records
Instant equipment and vehicle tracking with vehicle mapping
Vehicle maintenance and utilisation
DMRs
GPS Location Tracking
Analytics, Insights and Reporting
Keep everything you need to know in one place to ensure your fleet keeps moving! This not only will save you time, but will also simplify audits with the one cloud based storage system!
Get Started Free
No more chasing up your drivers for paperwork again! Ever…
Q-Control, when paired with Q-Vision, can feed live data from your trucks to your database. In the case of an incident you will be notified instantly and have the footage in the palm of your hand. You will be advised when your drivers are breaching requirements such as using their mobile device while driving or falling asleep on the wheel.