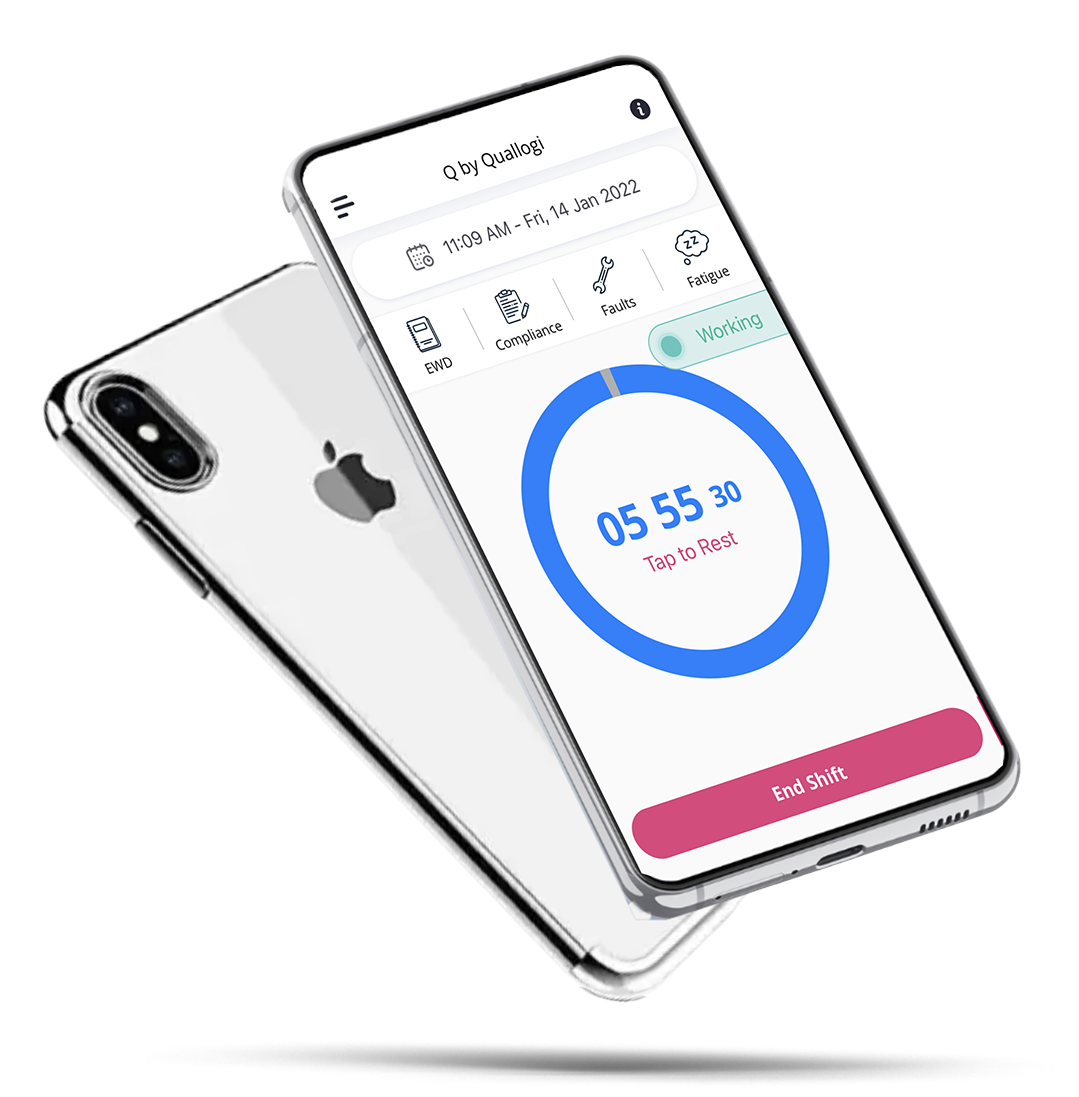 Q-EWD
Q-EWD is Q's Electronic Work Diary.
Using an Electronic Work Diary (EWD) removes the need for a Written Work Diary (WWD) and allows you to throw away your pencil and ruler.
Get Started Free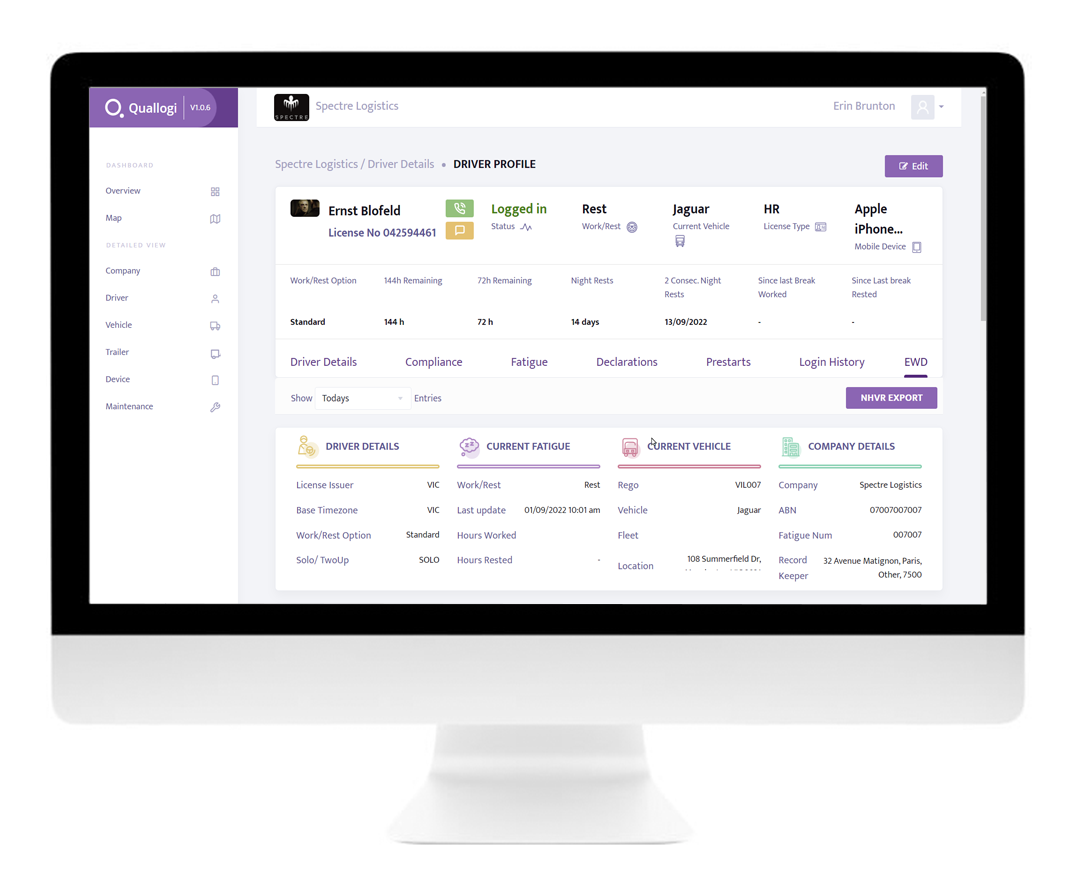 Throw away your pencil and ruler with Q-EWD.
At Quallogi we are all about making life easier, which is why you no longer have to worry about the calculations of your shift and rest breaks. We will do the hard work for you! Our EWD app helps you keep track of all your rest breaks and driving times to minimise your chances of breaking fatigue laws.
Q also provides more accurate data by rounding to the closest minute rather than 15 minute blocks meaning you can get back on the road sooner!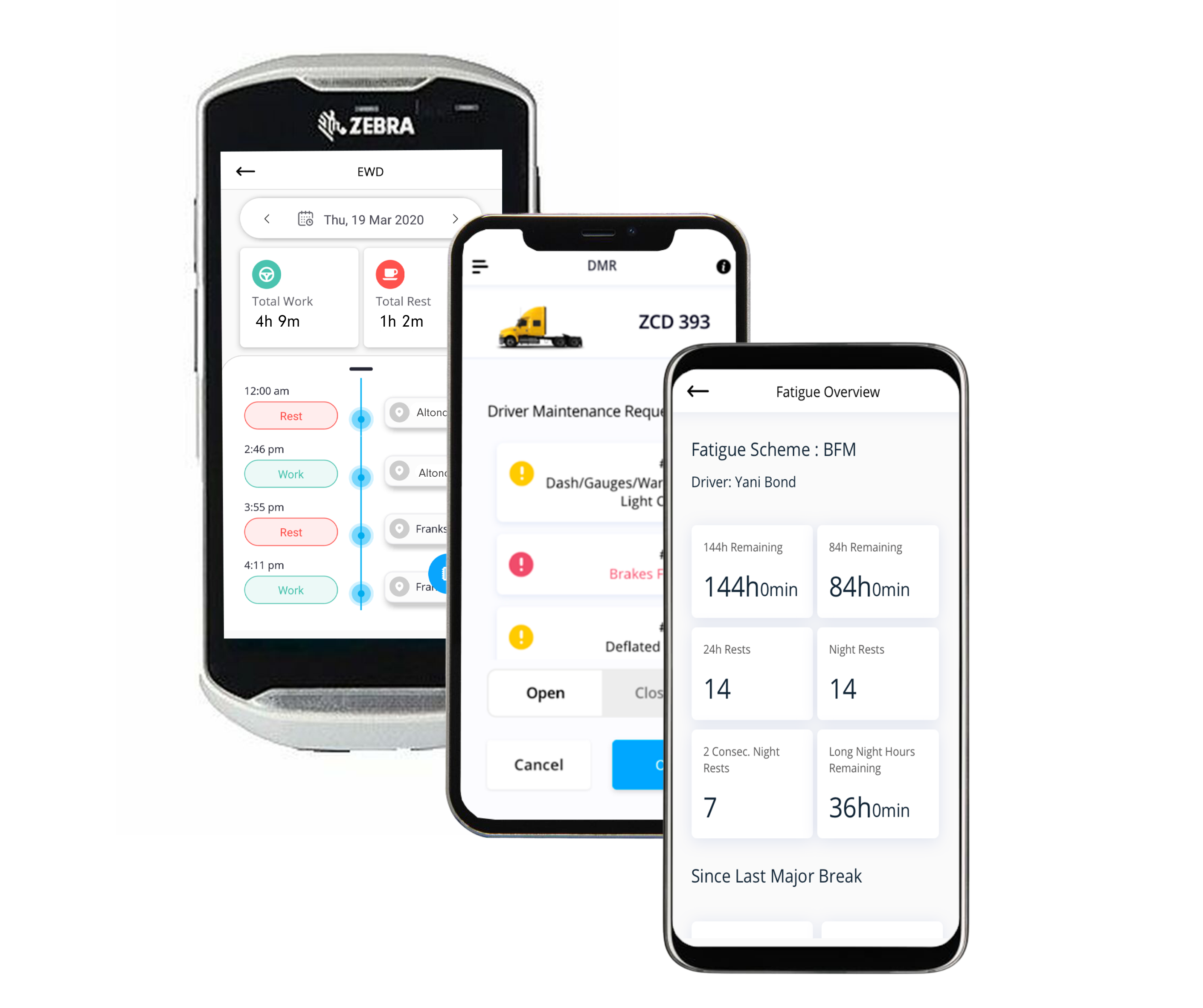 Q-EWD covers all your rule sets, including Standard and Basic Fatigue Management (BFM)!
We understand that change can be hard, and that you have probably been using a WWD for years. Which is why we are giving you a 60 day free trial. Give it a go and let us know what you think. What have you got to lose?
We also have our handy eBook giving you our top 10 tips, to assist you with the transition from a WWD to an EWD.
Get Started Free
Starting your shift is easier than ever with just a few clicks on your phone!
Taking a rest break is as easy as clicking 'start rest break'... Why overcomplicate things? We want to make your day as easy and stress-free as possible.
Head on over to the Playstore for Android devices and Appstore for Apple devices to start your 60 day free trial!
Get Started Free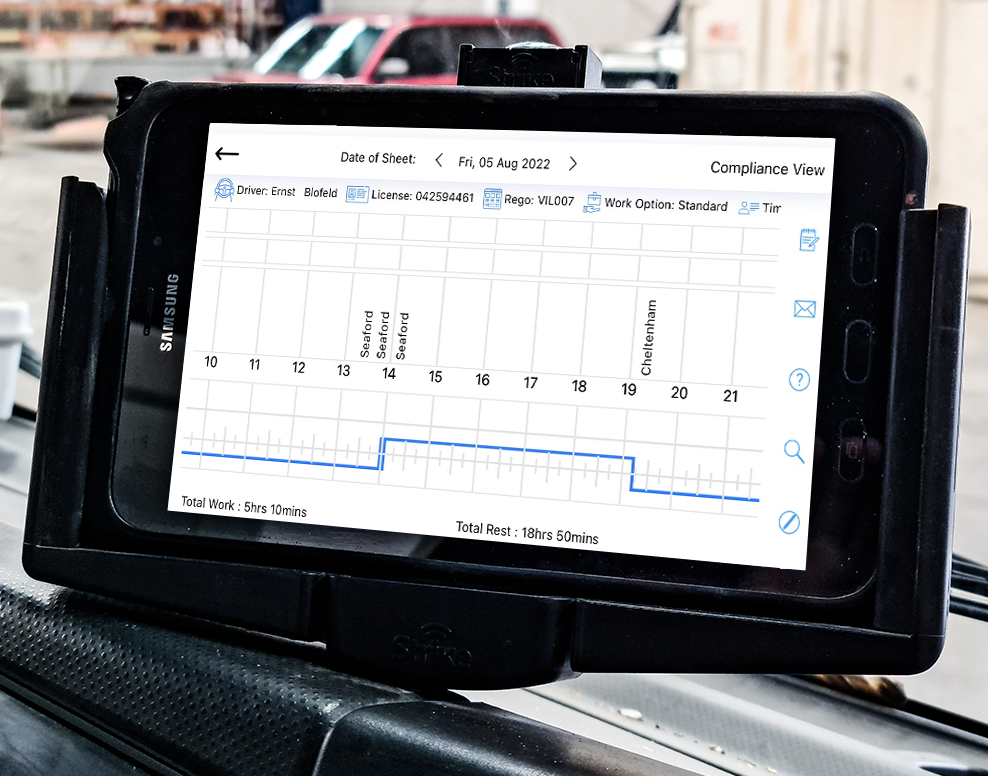 Sending off your 'yellow copy' and showing your EWD to compliance officers has never been easier.
Simply give your phone to an officer in compliance mode (a secure password protected mode) and you are done! Send off your 'yellow copy' from your device by clicking the email icon in the app.
You no longer need to scan physical copies or even leave the app.
Let's just keep it simple so you can get back on the road!...
Get Started Free